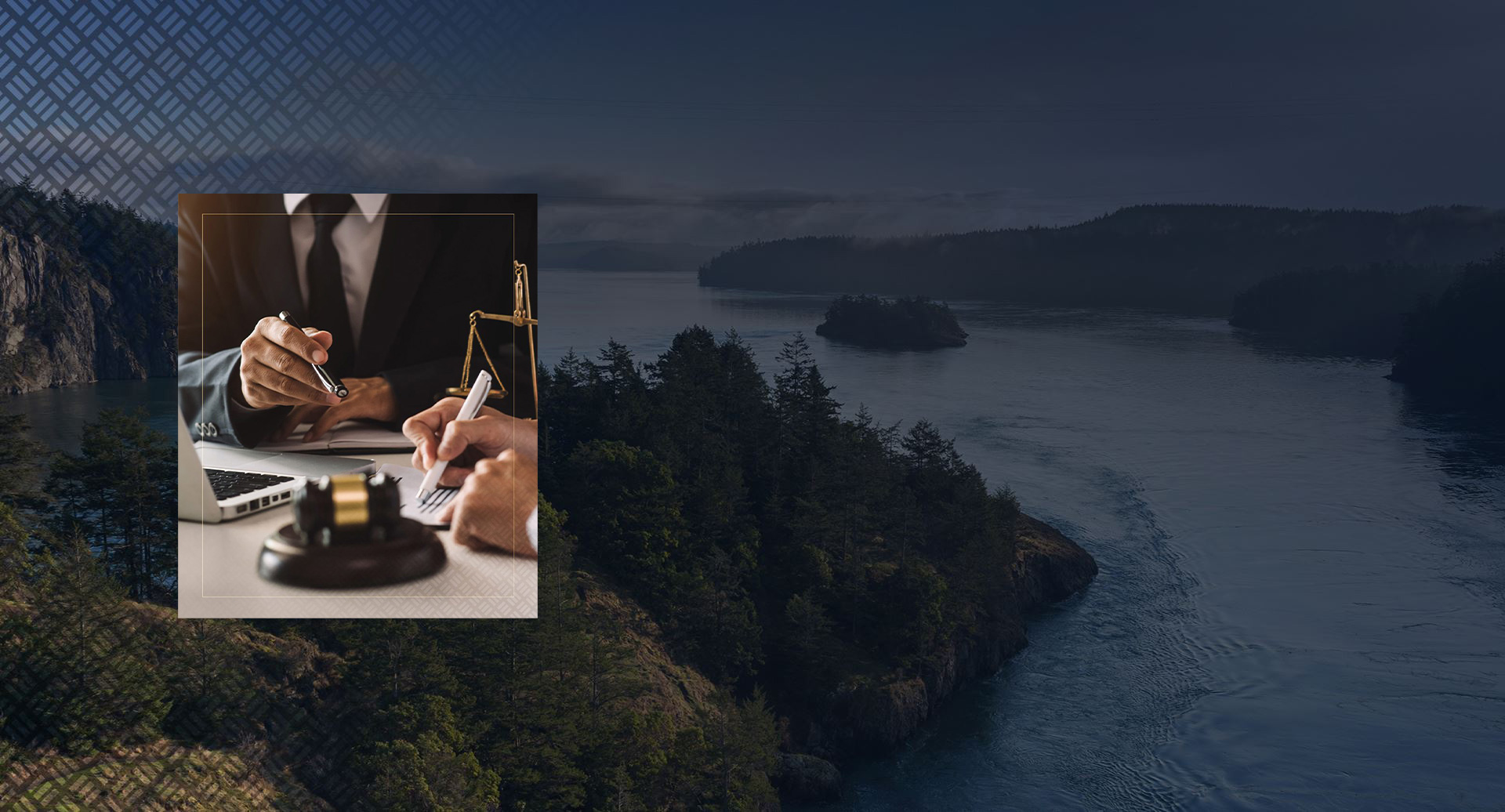 Lynnwood Criminal Defense Attorneys
Defense Lawyers Serving Snohomish County
Finding the right defense attorney can be difficult, especially when you're dealing with something as potentially life-changing as a criminal charge or even informal allegations. In these cases, you need a competent legal professional that you can rely upon to provide you with the hard-hitting counsel you will require every step of the way. You need the experienced criminal defense attorneys at The Law Offices of Lance Fryrear on your side.
As Lynnwood criminal defense attorneys who have been working in this field for years, we know how to provide our clients with the defense representation they need. Our firm includes a former prosecutor, Attorney Lance Fryrear; we know how to use our experience on the "other side" to provide counsel that is that much more effective in protecting our clients' freedom.
contact us online or Call today at (425) 224-7075 to schedule your case consultation with an experienced lynnwood criminal defense attorney.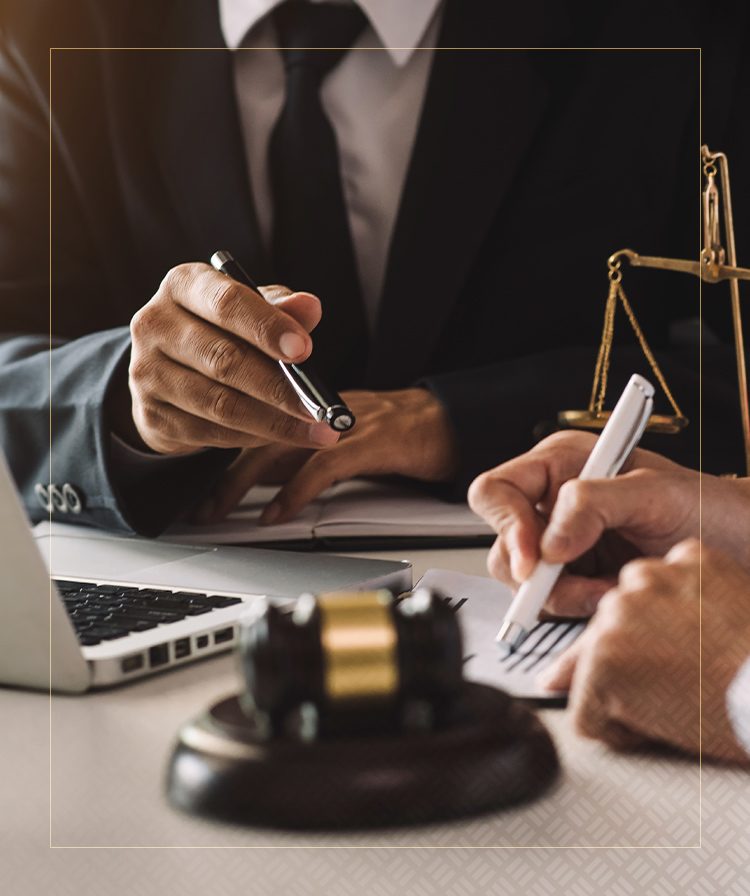 Lynnwood Misdemeanor & Felony Defense attorney
MISDEMEANORS VS. FELONIES
In the State of Washington crimes are broken down into two categories: misdemeanors and felonies. Misdemeanors involve crimes for which a person can be fined and jailed for up to a year. Crimes involving sentencing for over a year are Felonies.
Although misdemeanors are the lesser of the two categories, they are still nevertheless serious and need to be dealt with skillfully in order to minimize the damage these can bring to one's life.
There are two categories of misdemeanors in the state of Washington:
Gross Misdemeanors - punishable up to one year in jail and/or a $5,000 fine.
Simple Misdemeanors - punishable up to 90 days in jail and/or a $1,000 fine.
The exact punishment of the misdemeanor will also depend on your prior criminal history. If this is a first offense you may be eligible for an outcome that does not involve a criminal conviction. However, more serious misdemeanors can bring more severe penalty and a criminal conviction can impair aspects of your life, such as not being able to secure a job due to the conviction.
MAXIMUM PENALTIES
Felonies are the most serious type of crime, particularly those of a violent nature; you need to contact a Lynnwood criminal defense attorney with knowledge, skills and experience to assist you in getting the most successful outcome possible.
If you or a loved one has been arrested for a felony your life is about to change. Felonies are defined as any crime that carries a maximum penalty of over one year jail (oftentimes 5, 10, or 20 years in jail maximum). Misdemeanors, on the other hand, carry a maximum penalty of just one year in jail.
FELONIES CAN ONLY BE CHARGED BY THE PROSECUTOR.
Most misdemeanors can be directly charged by a police officer. In other words, for misdemeanors, an officer can write the suspect a citation that actually charges a crime (like DUI or Theft) and then the matter is automatically prosecuted in court. For felonies, however, a police officer does not have the power to actually charge a felony.
In Washington State, a police officer can only arrest a suspect on suspicion of a felony, or on probable cause. If an officer arrests a suspect on probable cause to believe a felony has been committed, the officer is required to file a probable cause statement with the court and the prosecutor.
The prosecutor then has 3 court days to file a charge, or the suspect must be released. If no charge is filed within that time frame (as is often the case), the prosecutor then has up to 3 years—for most felonies—to decide whether or not to file charges. This means that for many felony arrests, there may still be time for the defense to provide information that could keep the arrested person from being charged with a felony.
If you are your loved one has been arrested on suspicion of a felony, it is imperative that you contact a Washington State Felony Defense Attorney immediately. Give us a call today.
WHAT TO EXPECT AFTER AN ARREST in Washington
ARRAIGNMENT
After being arrested, you will go through a standard set of procedures in the criminal justice system. You will be booked by a police officer and will then have an arraignment, where you can either plead guilty, not guilty or no contest.
By being present at your arraignment, we can make sure you get the best possible plea for your circumstances and can arrange to have the lowest bail set or have you released on your own recognizance. During this time, we can also begin obtaining evidence to prepare a strong defense to whatever charges you may be facing.
PRE-TRIAL CONFERENCE
Following the arraignment, a pre-trial conference will be scheduled between your attorney and the prosecution. Depending on the evidence against you and any prior criminal history, this might be an opportunity to strike a plea bargain. If there is insufficient evidence or you agree to some type of rehabilitation program, your case might even get dismissed.
HEARINGS AND TRIAL
If you are charged with a felony, a preliminary hearing will be scheduled with a judge to determine whether the case needs to go to trial, depending on whether there was probable cause showing you as the person that committed the crime.
If your case is not handled by this time, either through a dismissal or plea deal, a trial will be scheduled. Having the right attorney who knows the criminal justice system and the prosecution's tactics inside and out is vital to protecting your rights. The presentation and defense of your case before a jury can determine whether you will go to jail or go free.
Once your trial is completed, the jury will either find you guilty and you will be sentenced at that time, or they will find you not guilty and you will be dismissed and set free. It's important to know that even with a guilty verdict, an appeal can be made, if warranted.
WHAT TO DO IF YOUR LOVED ONE HAS BEEN ARRESTED ON SUSPICION OF A FELONY
If your loved one has been arrested and is currently in jail on suspicion of a felony, you have several issues to be addressed:
TO BAIL OR NOT TO BAIL
If your loved one is in jail on suspicion of a felony, there are usually two hearings. A first appearance, where bail is set, and a second appearance where the court sees if the prosecutor has filed charges within the required three court days. If no charge is filed within three court days the suspect must be released. The problem is deciding whether to bail your loved one out between the first and second appearances.
This is a problem because in many cases your loved one will be released in three court days without the need for bail as, oftentimes, the prosecutor does not make a decision to charge that quickly.
While no one wants to see their loved one in jail, there are many factors to consider in deciding whether posting bail is a good idea, including:
Whether the situation is under control at home
Whether the suspect a flight risk
Whether there will still be funds to hire competent counsel if resources are used posting bail
TO CONTACT THE PROSECUTOR OR NOT
Oftentimes, the prosecuting attorney can be provided with information that will affect his or her decision to file a felony charge or not.
THE PROSECUTOR HAS MANY AVAILABLE OPTIONS WHEN DECIDING WHAT TO DO WITH A POTENTIAL FELONY CASE.
The prosecutor can choose to do any of the following:
Decline to file any charge based upon lack of evidence
Offer the suspect "Diversion"— a program available in Snohomish and other counties where the suspect can do counseling and other programs to keep the felony off of their record.
Charge a misdemeanor or expedite an offer down to a misdemeanor based upon the facts or the suspect's clean record
In drug cases in Snohomish County, the prosecutor can refer the suspect to Drug Court and have him or her do drug treatment in lieu of classic prosecution.
Remember, if you are arrested for a felony you will be investigated aggressively due to the serious nature of the charges. Certain crimes require mandatory minimum sentences and penalties can be increased if the crime was committed with the use of a firearm or other deadly weapon. For non-violent felonies, first time offenders may be eligible for special sentencing considerations.

"Thank you for your help during my legal crisis. Your particular brand of counsel was a comfort and a blessing to me. Keep being real."

- A.M.

"Just want to say thanks! You have been so kind and obliging to answer my questions, some probably stupid but nonetheless you were there for me (above and beyond the so-called "call of duty"). I do want you to know how much I appreciate it all. Yo"

- J.B.

"When I hired Lance to represent me I knew I hired the best. He is not only an outstanding lawyer but an outstanding person as well."

- J.D.
Areas of Practice: Criminal Law
Let us help you understand your legal options! We are happy to answer your questions and you can expect to receive an honest, straightforward assessment of the matter. Follow the links provided on this page for additional information about our key areas of practice in the field of criminal law.
This may be your first run-in with law enforcement or you may already have a conviction on your record. No matter the circumstances of your case or the severity of the crime you have been accused of committing, you can feel confident that we will do everything in our power to seek an acquittal or dismissal.
Here are some things to expect during a confidential consultation with a criminal defense attorney at our firm:
We will talk to you about what occurred and make a preliminary assessment of the situation.
We can discuss any particular questions or concerns you may have, such as whether you may have been the victim of an unreasonable search and seizure or whether you were unlawfully arrested.
We can offer you helpful guidance in regard to what you should and should not do at this point in time in order to positively impact your case.
We can even start developing a plan of action to begin addressing your charges or investigation immediately.
In addition to a free consultation, you will receive Lance Fryrear's report entitled "10 Things Every Person Charged With A Crime Must Know."
Time is of the essence in these matters; therefore, we will move quickly to give you the information you need to determine whether you need an attorney at this point and whether you believe we are the right firm for your case.
What Sets The Law Offices of Lance Fryrear Apart?
Learn more about our firm and why you should entrust our aggressive legal team to handle your case and get you the freedom you deserve.
Fighting for You

You are not defined by this moment. Our team will advocate aggressively on your behalf to ensure we reach the best possible outcome.

Highly Recommended

We have over 175 5-Star reviews on Avvo and Google. These are the opinions that matter most.

We Care

We get the results you need while taking a human-based approach. We care about you, we're here for you, and we recognize this is the toughest time of your life.

Unmatched Experience

With over 25 years of experience and more than 20,000 cases handled, you can rest assured your case is in the right hands.
How Our Criminal Defense Attorneys in Lynnwood Can Help
It takes a competent lawyer to build a compelling case on a defendant's behalf that proves a valid defense such as self-defense or exposes such mistakes or rights violations as an illegal search or improper handling of evidence.
Take this opportunity to learn more about how we can help you with your case. With our experience and strong commitment to our clients, we have the utmost confidence in our ability to assist you.
If you have been arrested for a misdemeanor, let us help. If there is a defense, we will find it. If convicted of a felony crime, your life could be devastated, which will greatly affect your family and future.
Don't let this happen to you; give us a call or contact our criminal defense attorneys at The Law Offices of Lance Fryrear today for dedicated defense and representation.
Get Help Now
We're Available 24/7