Lance R. Fryrear
Owner and Principal Attorney
Team Up With Lance Fryrear By Calling
(425) 224-7075

.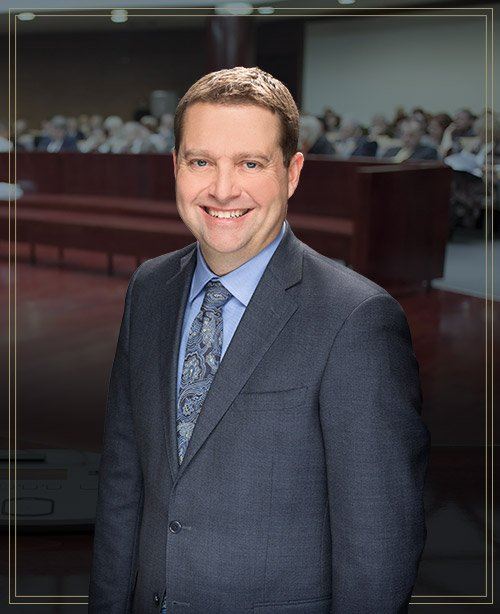 My name is Lance Fryrear. I'm a defense attorney serving the criminally accused in the Seattle metro area. My goal as a defense attorney is to protect your rights and freedoms by showing everyone that you are not defined by what you've done. No one should have their life ruined because of one mistake.
I know that people charged with or accused of a crime are suffering. I know they are confused, embarrassed, or scared. I know they feel their nightmare will never end. I'm here to say that isn't so.
My firm's vision is to put an end to the nightmare right away—to make sure you can sleep again at night. We do that by fighting back against the system and against the negative voices and feelings in our clients' heads. We want to give people their lives back.
We do that by breaking down a complex situation into understandable terms. We simplify the process and give our clients easily doable steps to not only to help their case, but to feel better right away. We use all of this to obtain the best possible outcome for our client and their family. Beyond getting the right result, we want our clients to understand what happened and to come out the other side better, happier, and more whole.
The Benefits of Working with a Former Prosecutor
If you have a legal defense, I will find it. If not, my experience as a prosecutor gives me an edge in fighting to keep you out of jail. Remember, when a prosecutor is trying to put you in jail, you need someone on your side who is just as experienced with the system.
Many attorneys handle only a handful of cases a year. Those attorneys are unlikely to have been exposed to all the defenses that can help your case.
I examined thousands of defenses a year as a prosecutor and have put that knowledge to use in obtaining positive results for my 4,000 plus defense clients over the past seventeen years, most of whom were in a situation very similar to yours.
In addition, when you call for your free consultation, you will also learn:
What you can do today to seriously improve your chances in court
How you can miss less work by getting your first court date waived
What to do to avoid jail pending trial
What sentence you are realistically facing
You'll also receive a free copy of my report: "10 Things Every Person Charged With A Crime Must Know." Just pick up the phone and call. Listen, any criminal charge is a serious matter. You need the best help you can get.
Call now to get the help you need. Call now and I'll be there for you.
Professional and Educational Background of Attorney Lance R. Fryrear
Professional Experience
Criminal Defense Attorney at The Law Offices of Lance Fryrear (2000–present)
Prosecuting Attorney at Lynnwood Prosecutor's Office (1994–2001)
Juvenile Division at King County Prosecutor's Office (1993–1993)
Associations
Federal Bar Association, Member, 1995–present
Washington State Bar Association, Member, 1995–present
Snohomish County Bar Association, Member, 2001–present
National Association of Criminal Defense Attorneys, Member, 2005–present
Education
University of Washington School of Law, Juris Doctor with Honors, 1995
University of Wisconsin, Madison, Bachelor of Science with Distinction, 1992
Speaking Engagements
Domestic Violence Defense Strategies in Snohomish and King County at Snohomish County Defense Bar Forum (2009)
How to Conduct a Trial - from Opening to Closing at City of Lynnwood Explorers Mock Trial (2007)
Standardized Field Sobriety Testing at DWI Detection and Standardized Field Sobriety Testing (2006)
Warrantless Searches - Exceptions to the Warrant Requirement at Search and Seizure Training (2000)
Domestic Violence Investigation Requirements at Domestic Violence Training (1999)