Lynnwood Domestic Violence Attorney
Domestic violence is one of the most serious charges you can face in Washington. People are put in jail every day for domestic violence. In fact, if you are charged with a crime of domestic violence you have probably already been arrested, taken to jail and likely held overnight if not longer.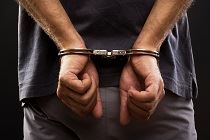 Domestic violence is the only non-felony crime in Washington where the police are required by law to take someone to jail.
We defend domestic violence charges in every court in King, Snohomish, Pierce and Skagit counties. We occasionally serve other counties as well if the need arises. Contact us today!
No two cases are the same and we take on each case with a new outlook. These cases involve thorough investigations and defense to benefit the client. We are dedicated to fighting for your needs and wants.
Read some testimonials from previous clients to get a better feel for the representation We can provide you:
"Your professionalism and commanding presence while negotiating in the courtroom gave me full confidence that you would succeed in our favor."
"I would recommend Lance as a lawyer to anyone because of his honesty, hard work, expertise and support."
What is a Domestic Violence Crime?
The term "domestic violence" does not in itself signify a crime. In other words, there is no such thing as simply being charged with "domestic violence" in the state of Washington.
Instead, "domestic violence" is a designation that serves as an enhancement to several other crimes when they are alleged to have been committed by one "family or household member" against another.
Unfortunately, the term "family or household member" is defined broadly in Washington state:
"Spouses, domestic partners, former spouses, former domestic partners, persons who have a child in common regardless of whether they have been married or have lived together at any time, adult persons related by blood or marriage, adult persons who are presently residing together or who have resided together in the past, persons sixteen years of age or older with whom a person sixteen years of age or older has or has had a dating relationship, and person who have a biological or legal parent-child relationship, including stepparents and stepchildren and grandparents and grandchildren." - RCW 26.50.010(2).
The most common crime that gets the "domestic violence" designation in Washington is assault. Therefore, if you are charged with assaulting a family or household member by pushing them, let's say your spouse, significant other, roommate, or relative, your charge would be Assault 4 - Domestic Violence. On the other hand, if you were charged with assaulting a stranger, your charge would simply be Assault 4.
Incidents involving more severe types of domestic violence can be charged as felonies and result in much harsher penalties and jail terms. Your ability to see your children, if any, can be impaired if you have a domestic violence conviction on your record.
Consequences of Being Charged With a Crime of Domestic Violence
The consequences of a domestic violence charge could be life altering, whether or not you are convicted. This is because even an arrest or accusation is sometimes enough to dramatically affect a person's home life and social standing in the community. When children are involved, the stakes are raised even higher.
Hefty fines, prison sentences, and probation time await those who are formally found guilty of a crime of domestic violence. However, even for those who are not convicted the consequences of an accusation could continue to plague the accused. Rather than risking a guilty conviction, or even a non-guilty charge, get the defense you need to protect against the possibility of unnecessary negative consequences.
If you are charged with a crime of Domestic Violence, you will almost certainly be arrested and taken to jail.
Any of the crimes listed above can be punishable by up to one year in jail
Any of the crimes listed above can be punishable by a $5,000 fine.
A no-contact order will likely be issued against you.
You may not be permitted to return home.
You may not even be permitted to see your family or children.
If you were arrested in Snohomish County, your no-contact order may expire in just 3 days. This depends if you were arrested on a City or State case.
Most convictions of crimes of Domestic Violence will result in the permanent loss of your right to possess firearms.
Interfering with Reporting Domestic Violence
If you have been charged with committing domestic violence, you can also be charged with interfering with reporting domestic violence if you in any way prevent or attempt to prevent the victim from reporting the crime.
This entails cutting off the victim's means of calling 911, preventing reporting to the police department or a law enforcement officer, or from obtaining medical assistance. This charge is a gross misdemeanor which is punishable by up to one year in jail and/or a $5000. fine.
If You Have A Legal Defense, We Will Find It
We are sure you have many questions right now. You may be wondering what a no-contact order means for you, whether or not you can contact your family, what will happen to you in court, and more. We can answer these questions and more. If you would like, we can even set you an appointment for a free consultation at our office to go over what really happened and what you should do next.
Lance Fryrear paid his dues as a former prosecutor for seven years and has been on the defense side now for nearly 20 years. He knows how the system works. Having examined thousands of defenses as a prosecutor; if you retain his services, he will stop at nothing to find the best defense based on the severity of your charges.